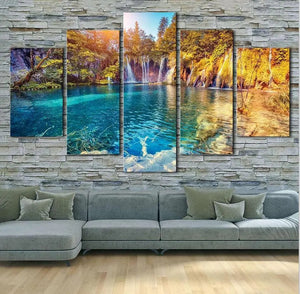 Secret Oasis
Discover the hidden beauty of nature with our 'Secret Oasis' canvas print set. Immerse yourself in the tranquil allure of secluded waterfalls, where emerald waters cascade through lush, untouched landscapes. These captivating images invite you to escape to a serene, untouched paradise, adding a touch of enchantment to any space.
Order now!
2 to 3 weeks for delivery

Exceptionally designed with love and care!
Our premium quality framed canvases are professionally mounted and ready to hang on your wall!
Five Piece Canvas Print Set
Medium - (2)12x16in (30x40cm) - (2)12x24in (30x60cm) - (1)12x32in (30x80cm)